We are heartsick that we have not been able to open this year, what was supposed to have been our 10th anniversary. Due to Covid we have been informed we are not able to social distance adequately in our butterfly nursery, nor in the butterfly house. We will not be hosting a public monarch tagging event this September. If things change it will be listed here as well as on our Beagle Ridge Facebook pages. We are hoping that by next spring we will be welcoming all of you back to Flying Flowers opening as well as our tagging event in Sept 2021.
Our event will begin at 11:00 am. visitors will learn about the Monarch Migration, and enter the house with a net. After catching a Monarch, they will tag their butterfly, identify it as male or female and then take it outside to release it. Tagging the butterflies helps the University of Kansas with their Monarch Watch program.

Registration is required.

Make sure to bring your camera!
Last year we had to have two sessions due to the large amount of visitors. If this occurs the second session will be around 1:00.

Enjoy the pictures below from several of our previous tagging event's.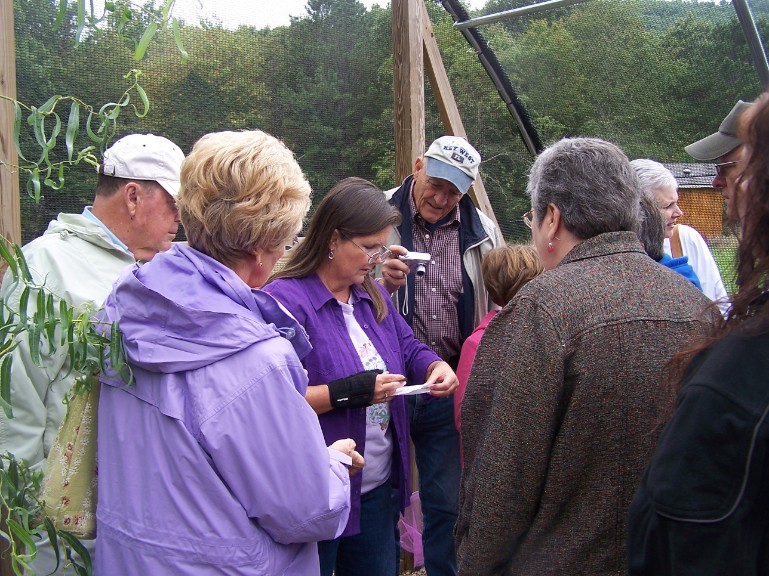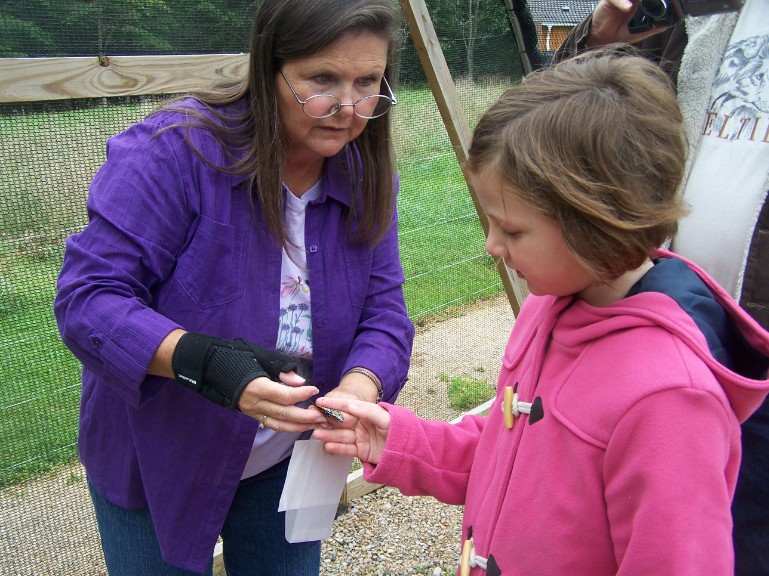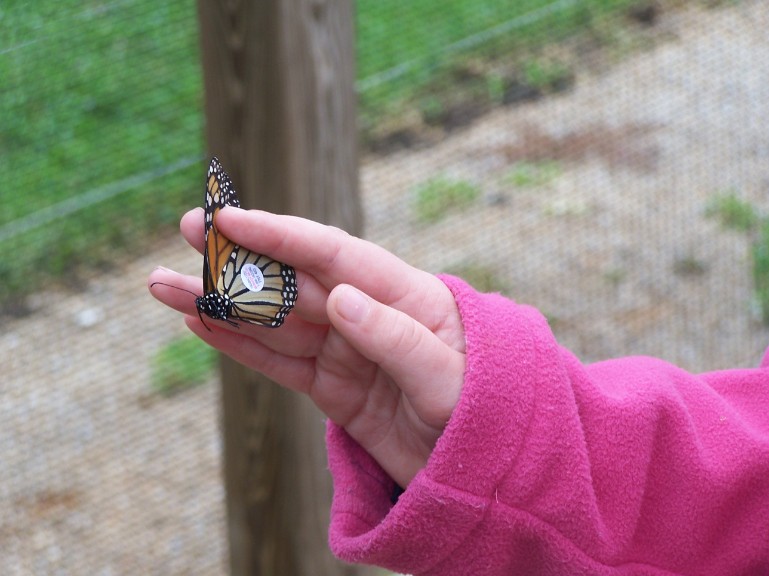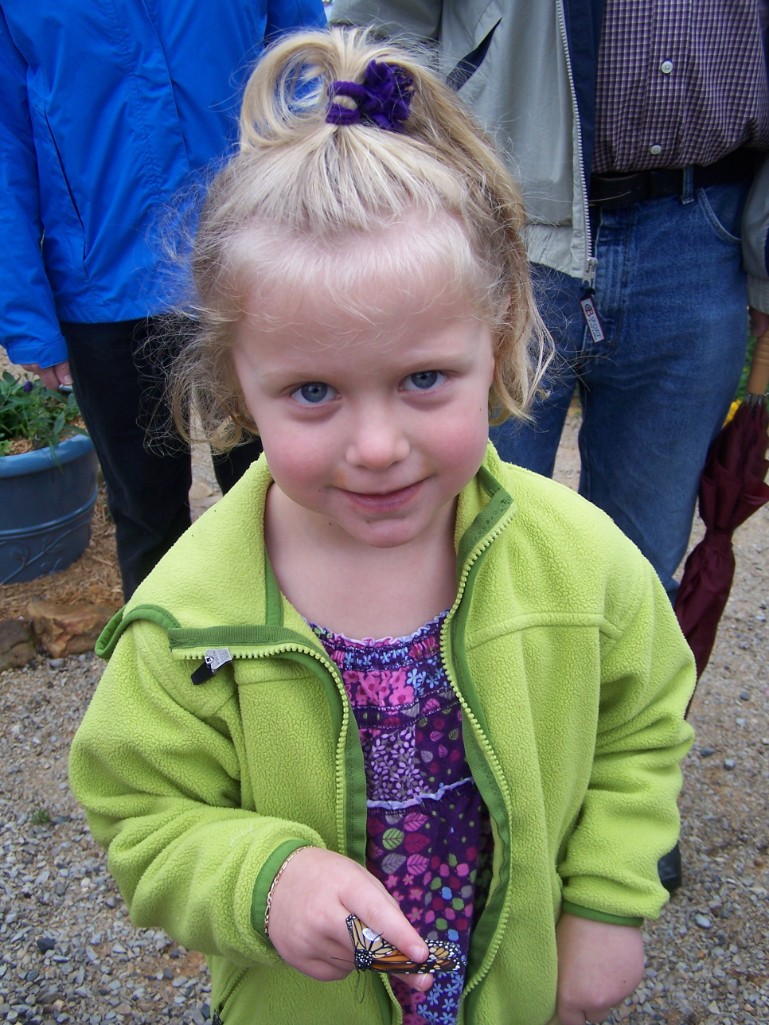 Scotty is as excited about taking close up pictures as the rest of us were with the tagging.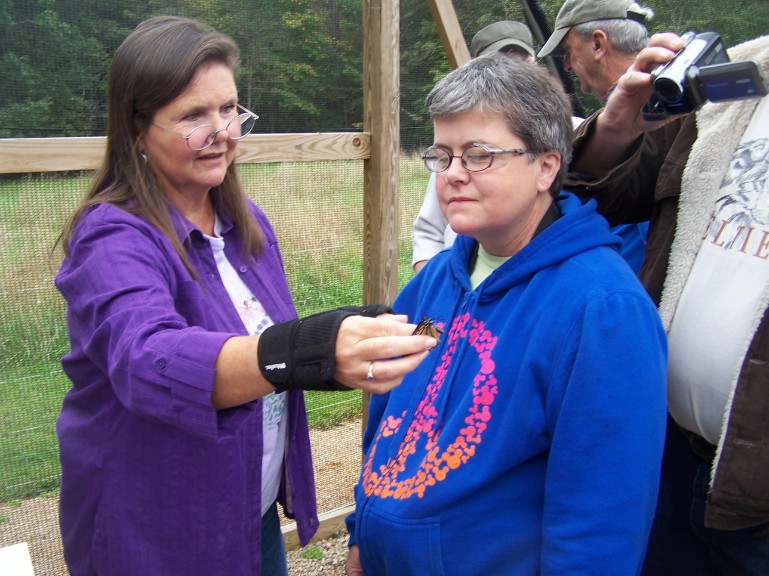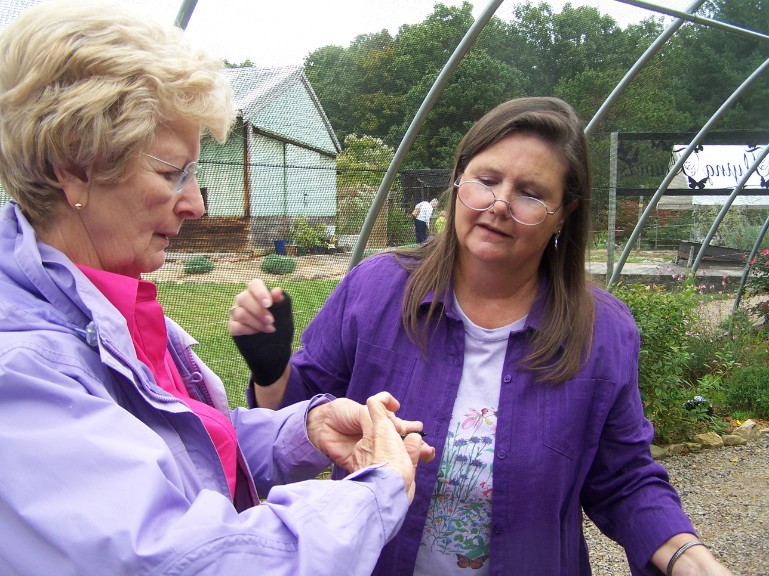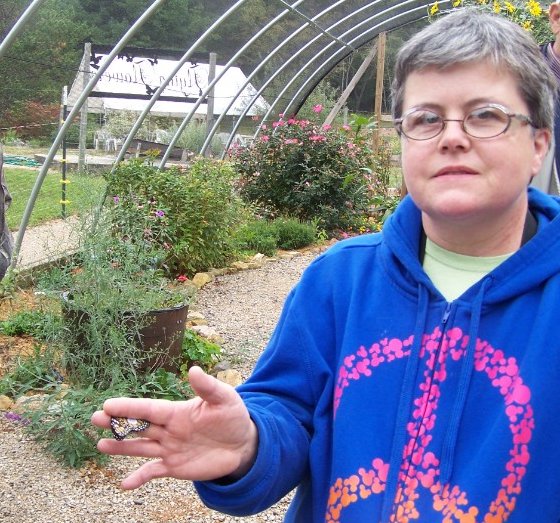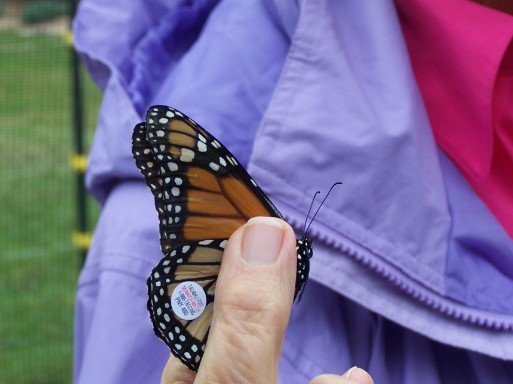 Check out the close up of the tag. These amazing creatures will fly all the way to Mexico. To learn more about this wonderful program check out monarchwatch.org.
Lecture about the Monarch Migration, attendees listened intently all the while wanting to get into the house and start tagging.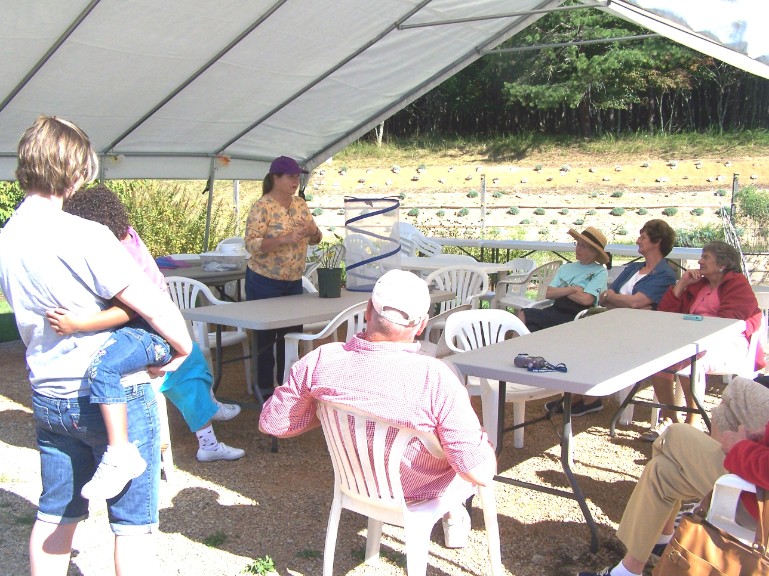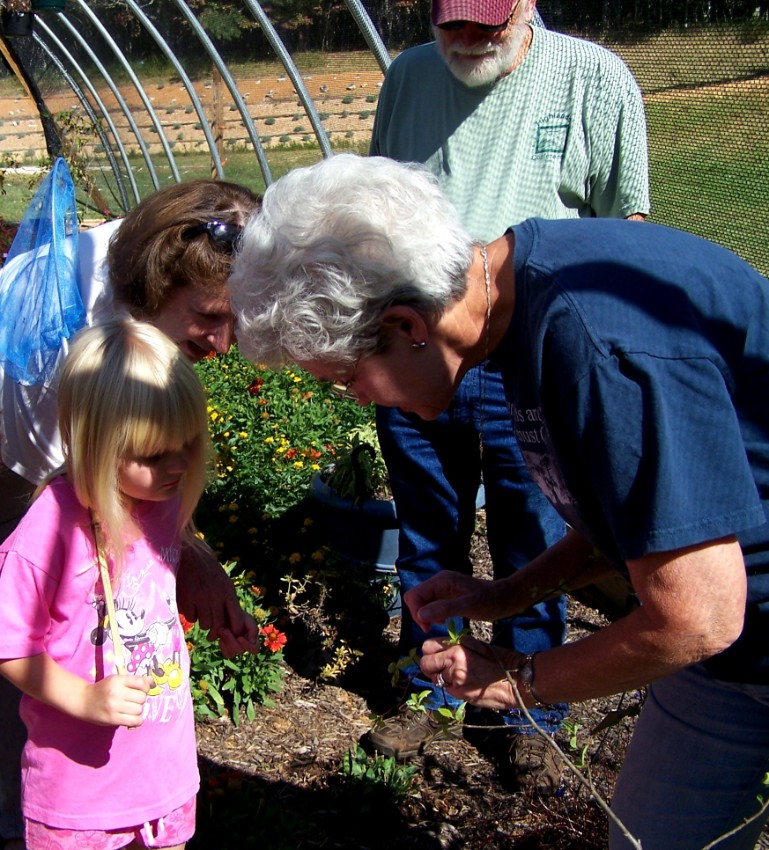 Master Naturalist volunteer, Ellen Schaack, shows one of our little visitors a spicebush caterpillar.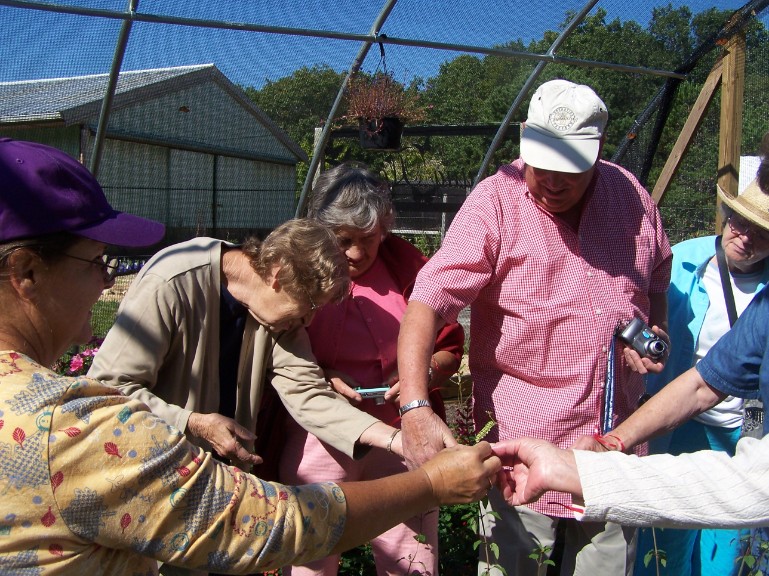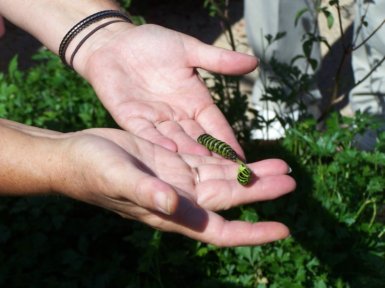 We found lots of Black Swallowtails caterpillars- They were devouring the Parsley and added to the fun of the day.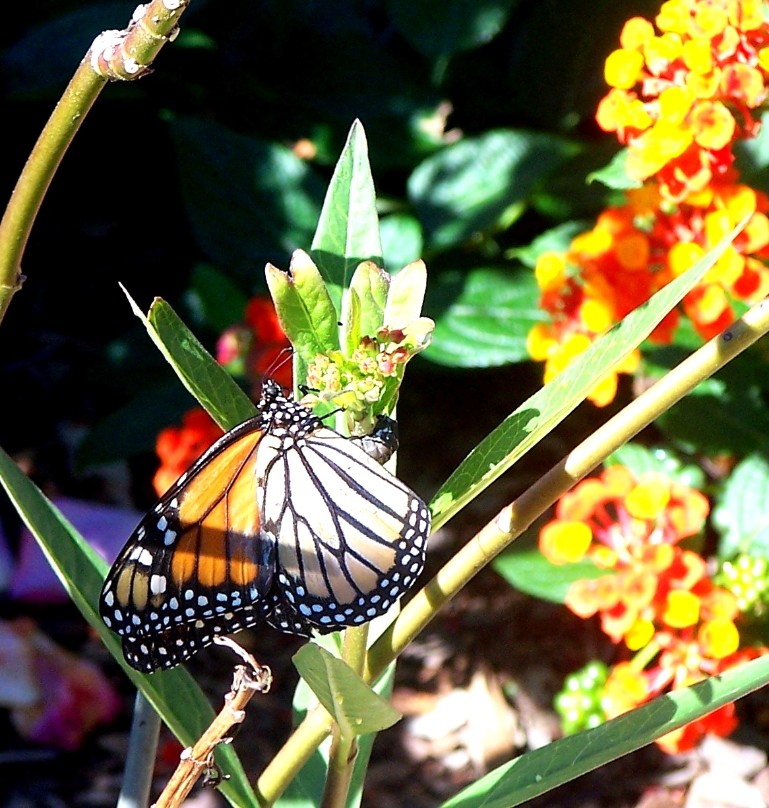 A Monarch is busy laying eggs totally oblivious that we are busy attempting to catch them so they can begin the migration. The eggs may hatch but with cold weather coming it will be their demise.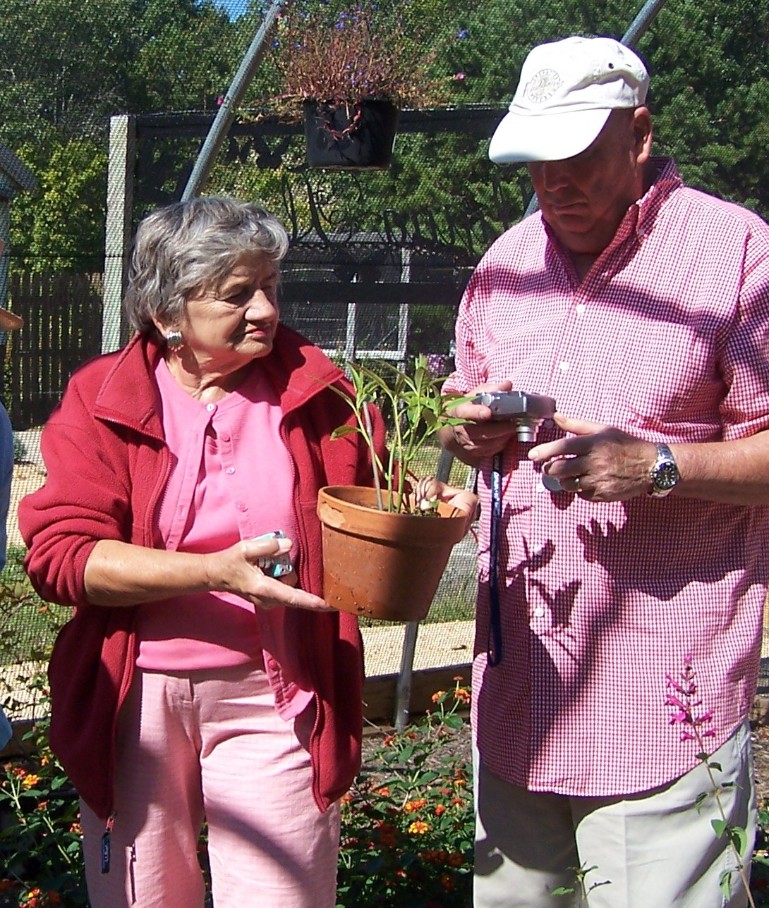 Look at all the eggs the monarch just deposited on the Milkweed.
The whole family is in on the release, first you catch them, then you tag and finally the release. What a fun way to spend a beautiful Sept. morning.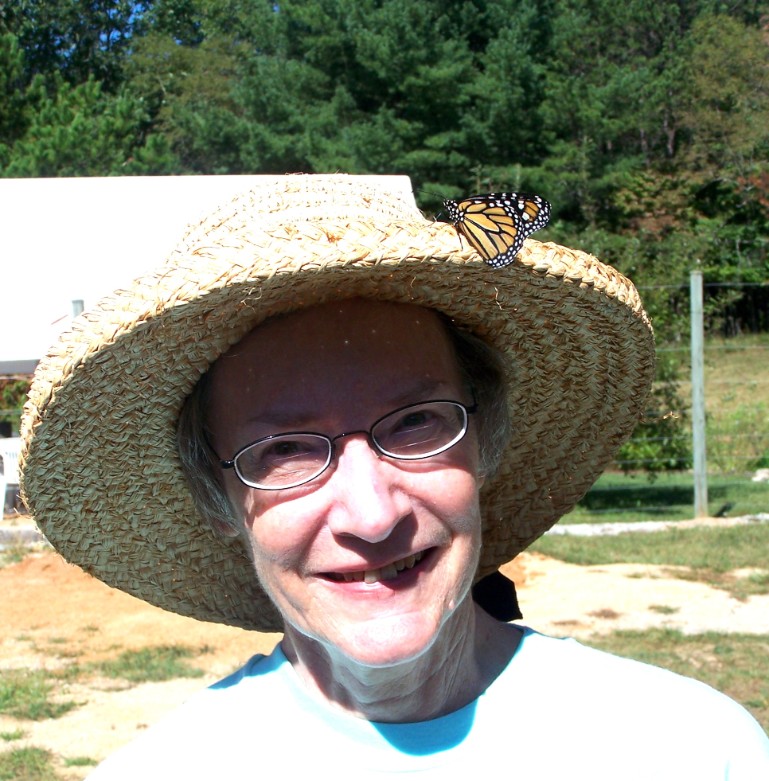 Here is one of our released Monarchs who would rather hang out than fly away. She stayed on the hat for almost 30 minutes and finally decided to start her long journey to Mexico.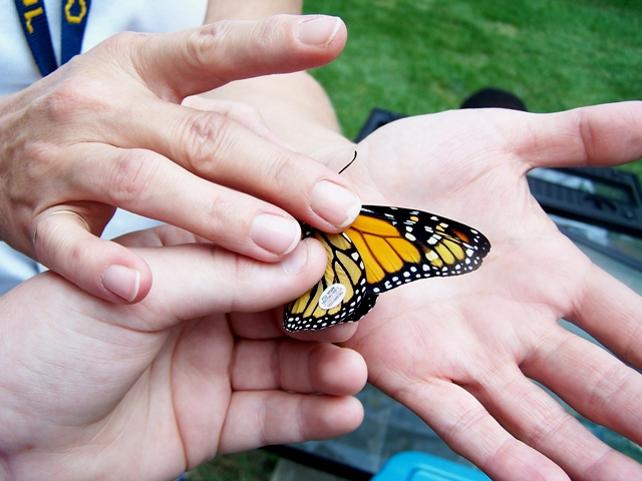 Here is a close up of the tag on the butterflies hind wing. As you can see the "tag" is a small sticker which contains a code number, and information on how to contact them when the monarch is found.
If you would us to come to "your" school and have your students participate in this activity let us know. We can provide the larvae (a monarch caterpillar) and the necessary food, a common milkweed,which the students can raise and then watch the life cycle unfold in their classroom. A perfect illustration of metamorphosis right in front of them. When the adults hatch, they will tag it and release it and your class will be listed on Monarch Watch as a release site and the students can monitor the site and watch for the Monarchs progress.
To participate call 276-621-4511 or email beagleridge@gmail.com