Enjoy these pictures of just a few of our many resident butterflies. We have identified over 32 in the gardens and will hopefully be able to introduce you to them when you come visit Flying Flowers.
Here is a Great Spangled Fritillary in Bee Balm, a favorite of both Hummingbirds and butterflies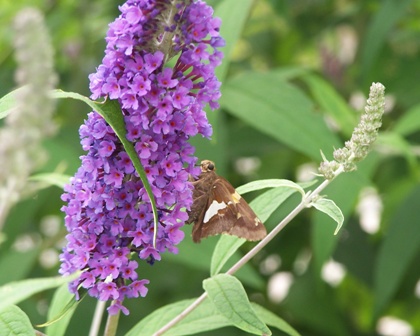 Silver spotted skipper- small but plentiful in the gardens
Hanging off for that last little drop of nectar, this Monarch will be ready for it's journey to Mexico.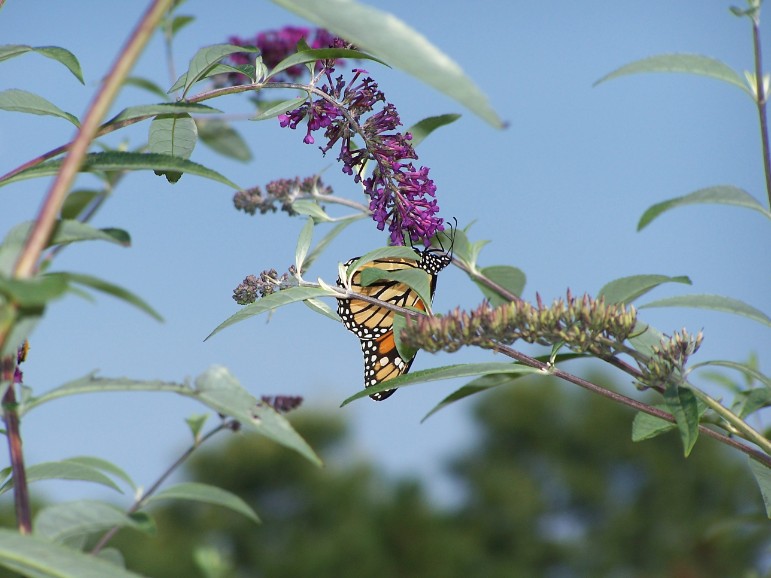 Check out this picture which follows: And you thought butterflies only "drank "nectar- these butterflies are in ashes from our campfire- they are going after the minerals in the wet ashes.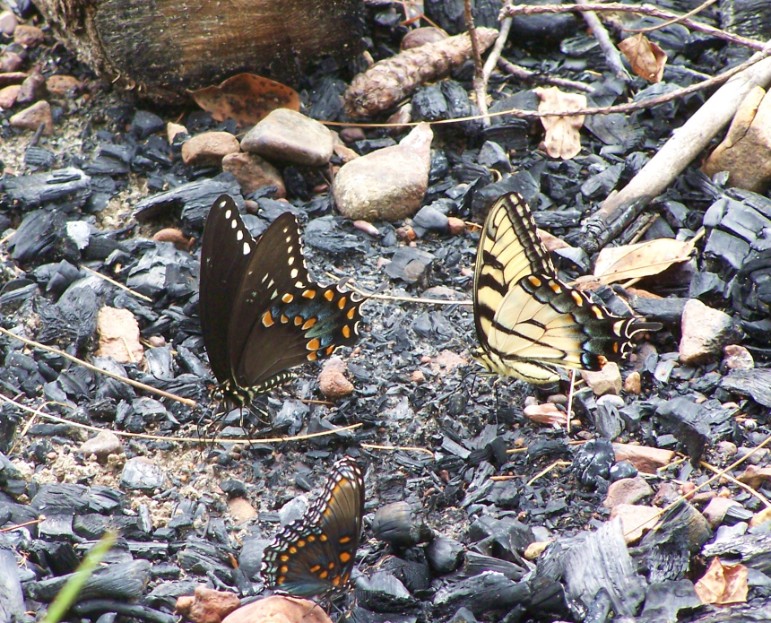 This shot below is of a Pipevine Swallowtail- notice the red spots on its wings when closed- scroll down for what this beauty looks like when it is fully extended. Quite a difference, and it really challenges your observation skills.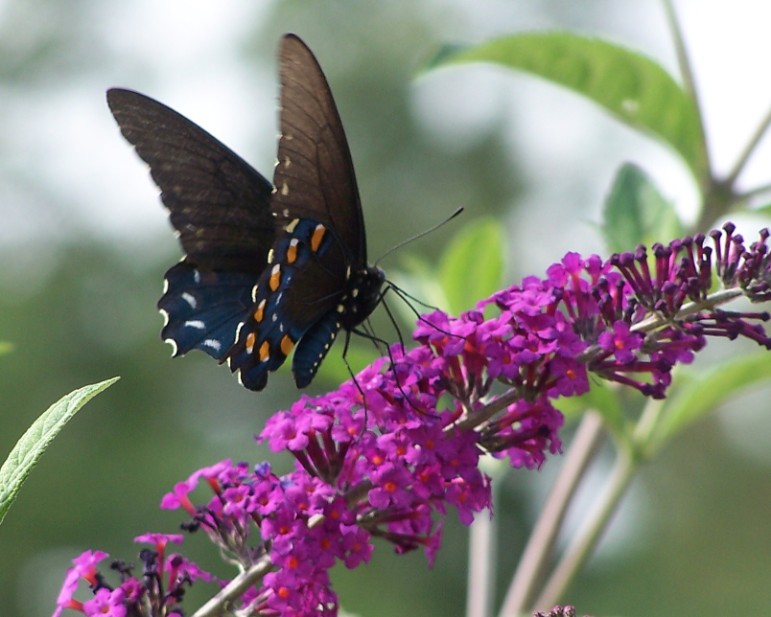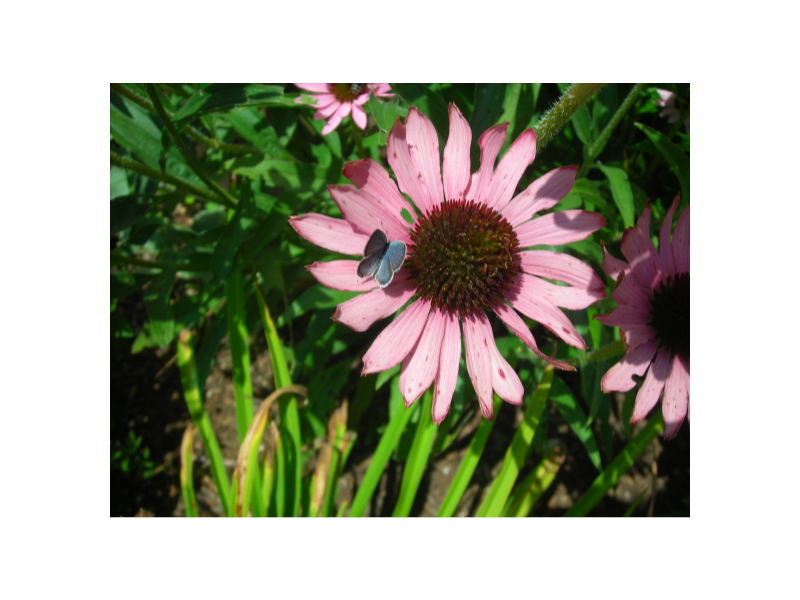 This Spangled Fritillary is enjoying the nectar from swamp milkweed- one of the most fragrant natives in our wild areas

.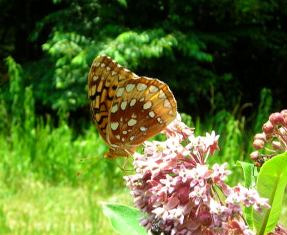 Here is the Pipevine as it is fully extended- no red, no yellow just soothing blue.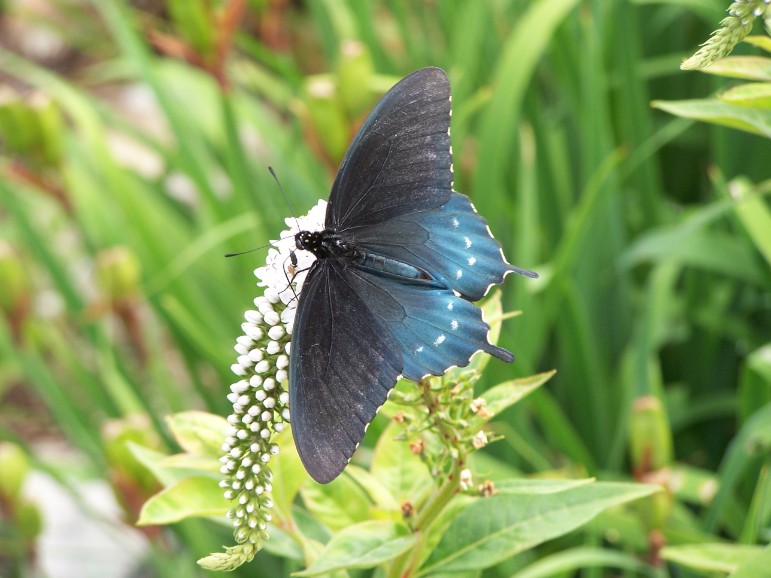 This stargazer Lily was given to us by my mother,Lilies and peonies were her favorites and every year she would send us more to plant. When you look at this picture I hope you see the beauty in both these wonders of nature.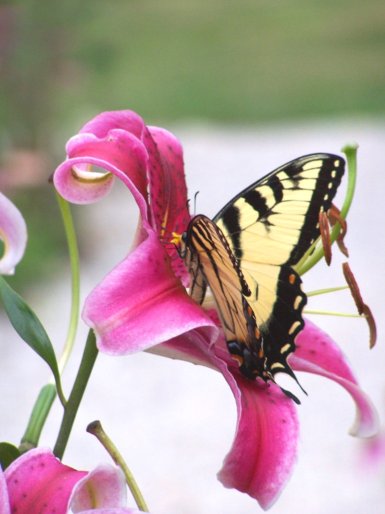 This beauty is a Question Mark, yes that is what is called.