As with every life cycle there is a beginning. With our Flying Flowers it begins with an egg, which then hatches into it's second form of life,the Larval stage- commonly called a caterpillar. This page shows some of the caterpillars we find in the garden.
Scroll down to learn about this stage of the life cycle, as you enjoy these shots and check back often for many to come.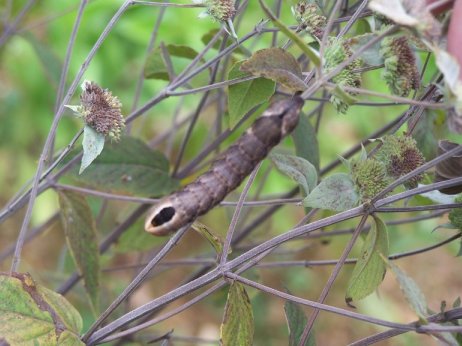 I am still trying to identify this hormworm who we found last fall on Mountain Mint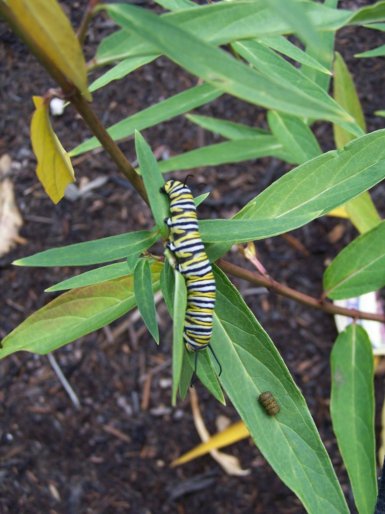 This Monarch Larvae is enjoying a native Milkweed which is the required host plant for the Monarch . Check out the small brown cylinder on the leaf- yes, that is frass ( caterpillar waste).
Passion flower and a Spangled Frittilary. These passion flowers are the hardy variety and are a butterfly magnet, both as a host and nectar planting.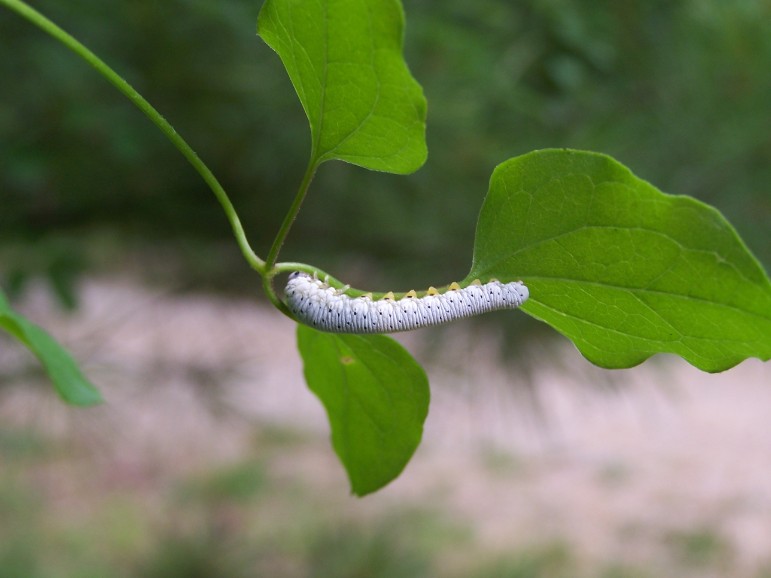 Not sure who this is yet. The plant is Akebia.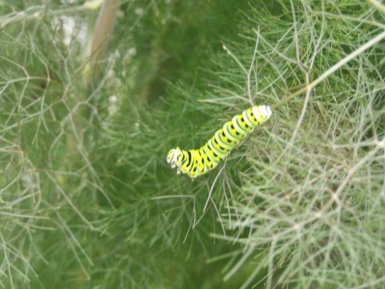 Fennel provides the food source for the Anise Swallowtail.